Announcement: New Knowledge Base
4 June 2020: We are pleased to announce the launch of a new Knowledge Base, Changelogs for Business Security Products, where you can find more details, such as bugfixes or new features, about the most recent releases of our business-related products.
F-secure policy manager proxy and domain
hafka
Posts: 4
Hi,
does F-secure Policy manager proxy need to be joined to domain, or is it able to obtain updates and policies from the F-secure Policy manager only using port 443? We are trying to open the least amount of ports to DMZ.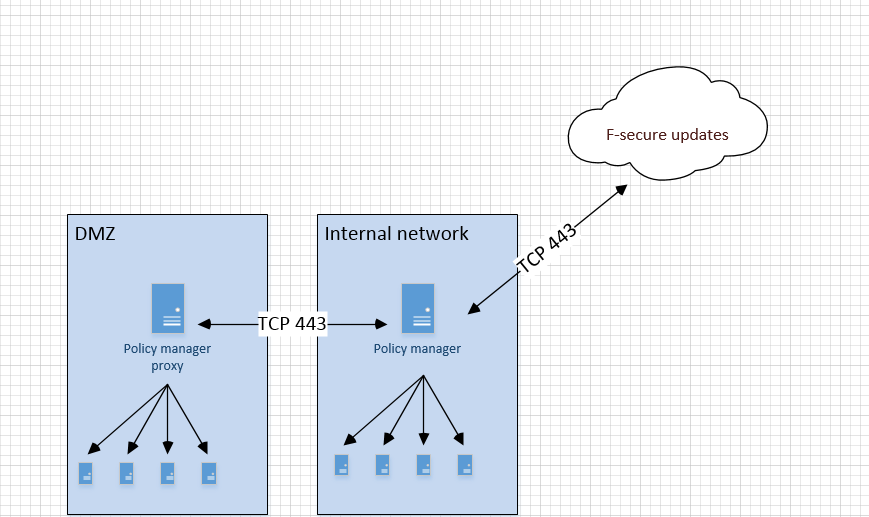 Also, is Policy manager proxy free product or is separate license needed?
This discussion has been closed.