Policy not distributed to client
Hi,

Running PMS/PMC 9.0 and client security version 9.11 on the (non)affected host.
Since I have "inherited" F-secure administration from another consultant, I´m trying to clean up exluded objects in the different domains because there are several of them "doing the same thing". Also I am adding the recommended Microsoft exclusions to all Windows machines.
Yesterday I added some excluded objects to a domain, using wildcards. See pic below:
Today when I look at the host in question in PMC ()policy tab), all looks fine. But when I click on the "Status Tab", I still see the old settings used before my changes, see pic below:
Also, when I log on to the host and view the excluded objects, it shows still the same old settings, see pic below: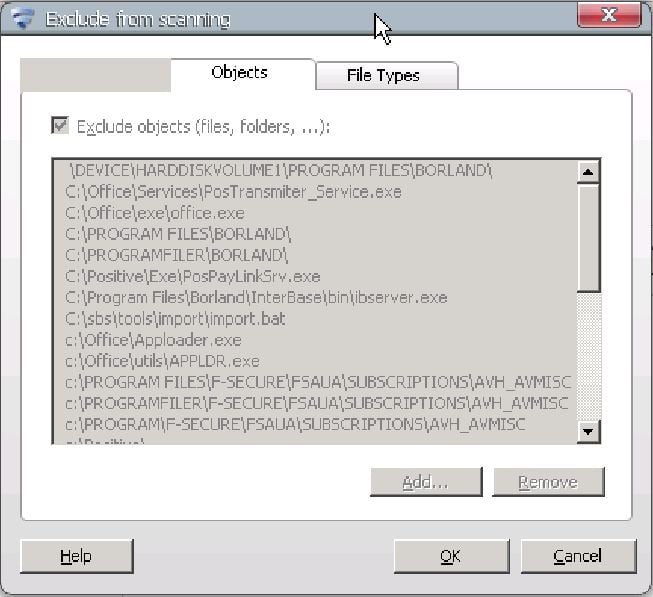 At the same time, info about the host in PMC shows that it has got the latest policy, i.e the one containing my changes? But as one can see, this is not correct, it still has the old settings but new policy?

Please, could someone explain this to me?  How to troubleshoot when PMC says all is good, but it isn`t?
Thanks in advance!
Regards,
JC
Comments
This discussion has been closed.