Announcement: New Knowledge Base
4 June 2020: We are pleased to announce the launch of a new Knowledge Base, Changelogs for Business Security Products, where you can find more details, such as bugfixes or new features, about the most recent releases of our business-related products.
Remove policy inheritance
Gc
Posts: 5
Hi,
PMC 12.00
In advanced mode root, if I set up a table, when I want to change settings on the host, I can not delete or edit settings,
Is it possible to remove the policies of inheritance?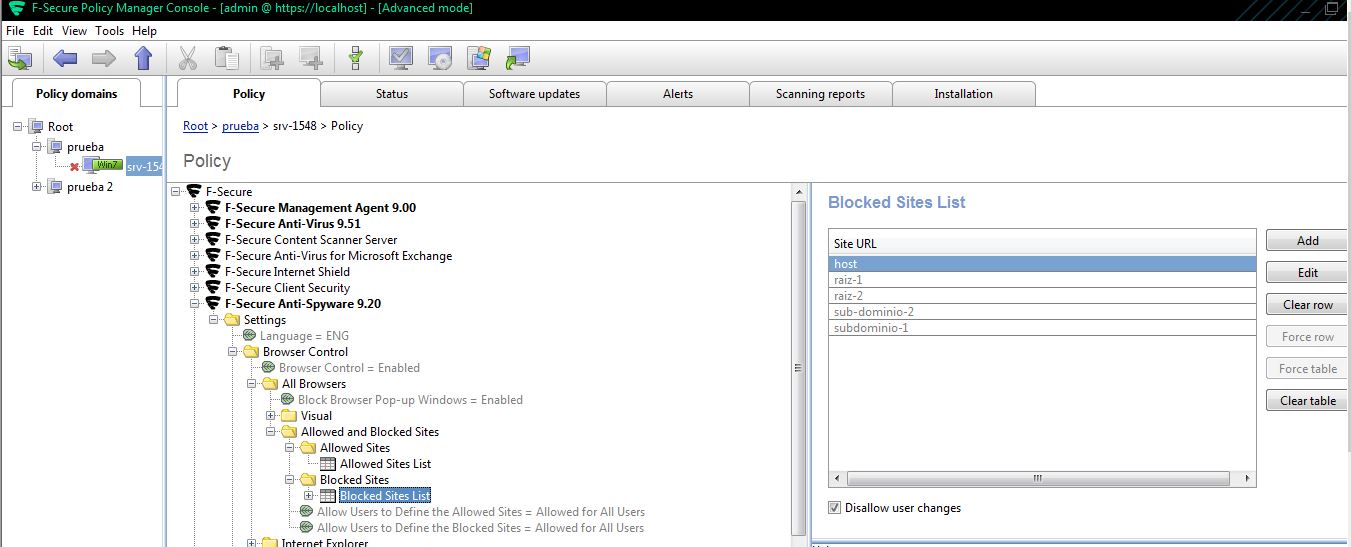 Regards,
This discussion has been closed.