Announcement: New Knowledge Base
4 June 2020: We are pleased to announce the launch of a new Knowledge Base, Changelogs for Business Security Products, where you can find more details, such as bugfixes or new features, about the most recent releases of our business-related products.
configuration for this scenario
Mohammed
Posts: 12
hi all
I want to setup a configuration as per my customer
this is the sample topoloy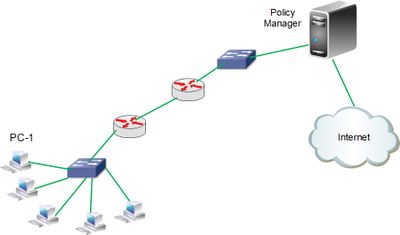 so he wants only PC-1 (in other location) to get the updates from the Policy Manager, and this computer will distribute the updates to the others ?
this is due to bandwidth limitations of the WAN connection,
I just need a guide lines on how to do this ?? and proof that the other computers are getting their updates from PC-1
many thanks,
This discussion has been closed.